Board Gaming Tables that are stylish and fun in equal amounts...
Our tables offer long term option to board gaming enthusiasts that are looking to upgrade their game time.
Made out of hard wood, soft wood or a combination of both we can offer a solution for all budgets and requirements.
You can choose from a range of add-ons and features to make your perfect table including USB ports, LED lighting, cup and token holders. Together they create the perfect play space.
All of our tables include a cellar 3 inches deep - but this can be altered per request. With this space you're able to put your game on pause for meal time, place the table leaves back on to the table and enjoy your meal. Once done, remove the leaves and resume play!
When the leaves are removed, the edge of the table features a arm wide resting space that is comfortable for all lengths of games. This space can also be used as extra shelf space if required.
We're a UK business based in Nottinghamshire, and all of our tables are made here. Every table is hand built from the ground up so quality is assured.
BUILD YOURS TODAY
Make your gaming nights better than ever before - Choose from a range of woods, colours and finishes to create your own unique gaming table. Once you've played on a Natural Twenty Gaming Table you'll never look back!
The Latest News from NAT20
*Update* Extended until 16th February! Don't miss out! To celebrate the kick off to 2020 we're offering a HUGE 20% discount on cash payment orders, and a 10% discount on financed new table builds! All builds qualify so take a look on the Build Your Table pages today and lets make your dream play space! …
Read More

→
Thanks to the accumulation of spare materials over the last few months we now have a 4x3ft (play area) table available for sale. This table has a butchers block oak surface including leaves, and the body and legs are pine. The table has been built and prepped for the buyer to choose their colour and …
Read More

→
From the team at Natural Twenty Gaming Tables we'd like to wish you a belated Merry Christmas and a Happy New Year. Here's to an amazing 2020!
Read More

→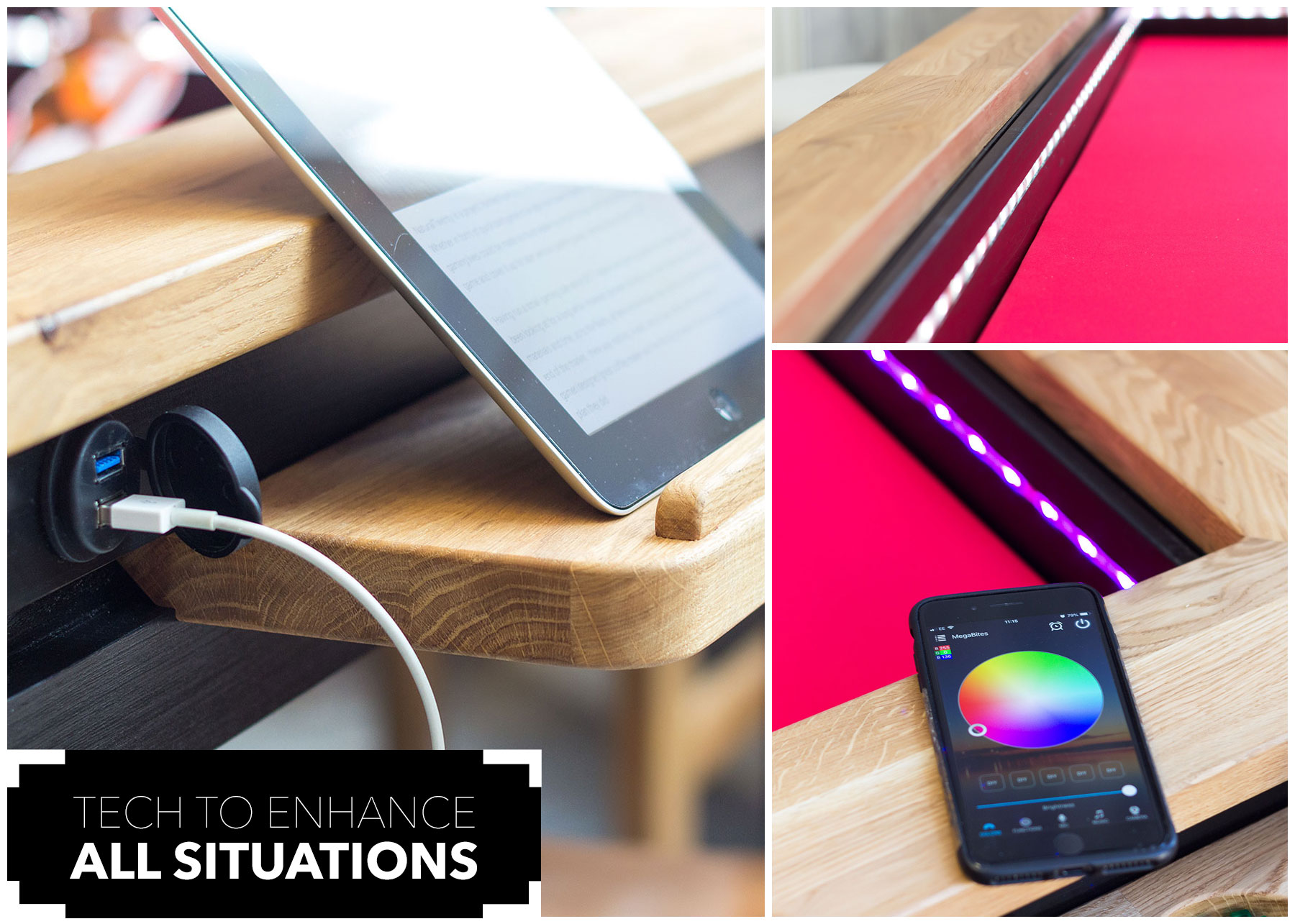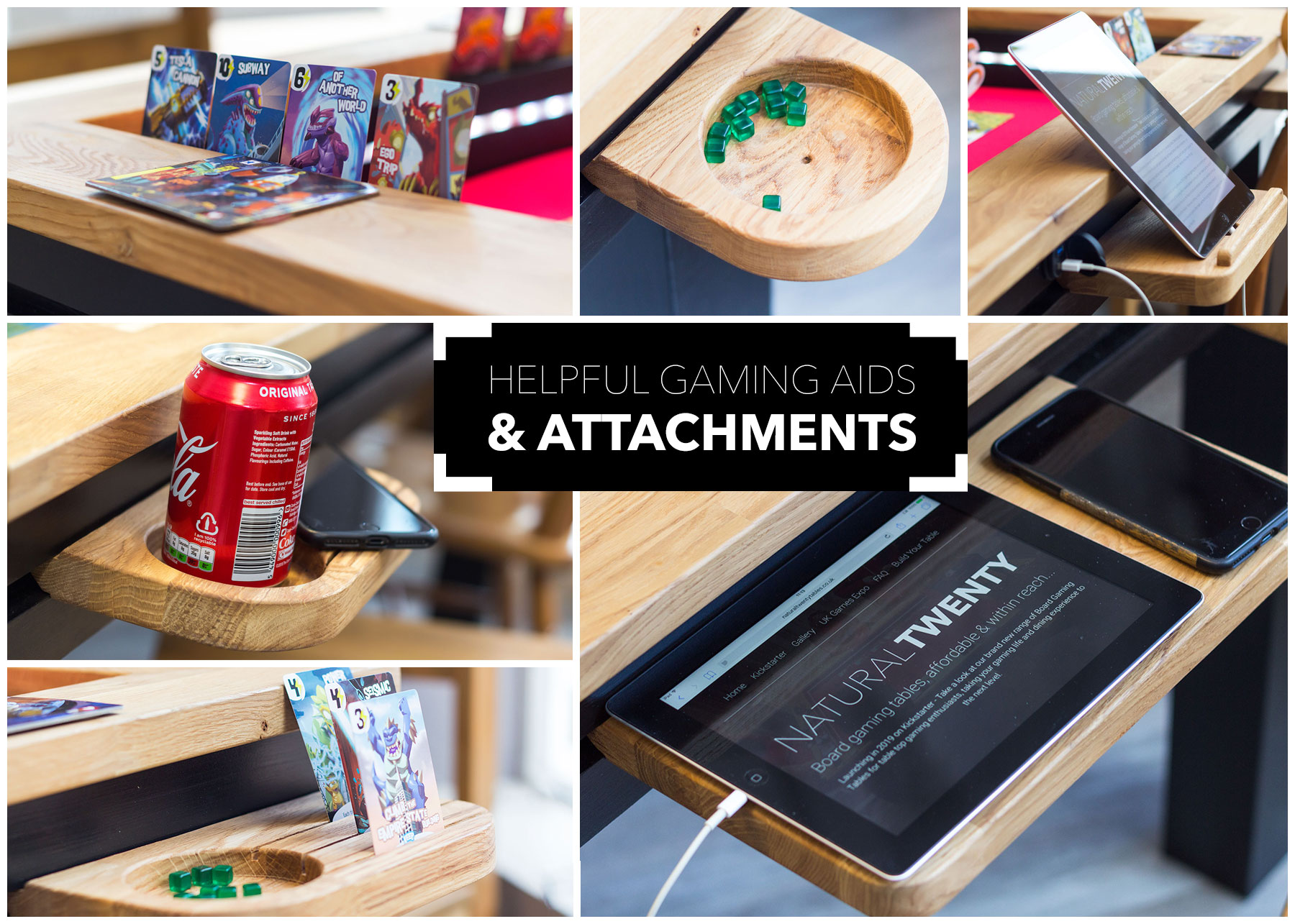 Frequently Asked Questions:
What is the delivery time?

Currently delivery times are expected to be around 8-12 weeks - from ordering your table to delivery. An advised delivery eta will be confirmed at the time of ordering, and then updated as the queue progresses as and when it looks to change.

How much is delivery?

Delivery will depend on location but the price will range from £100-£200. As well as delivery we will set up the table including lights to your home wifi ready for you to connect to your smartphone, along with a quick demo of the features if required. If able we welcome all customers to collect their table for free.

Can I upgrade the table later?

All of our tables will be built with the outside rail and the spacing for LED lights to be fitted unless requested otherwise. If you buy without lights and add-ons now, you could purchase them at a later date and implement them yourself into your table. The only downside to this is that the lights wouldn't be powered from within the table and hiding your cables, as we wouldn't advise you carry out this work to avoid the risk of damaging anything.

What if my sizes are different to the ones on your form?

The form is more of a guidance for pricing so is simplified to do that job. If you require a table built to specific sizing or specifications then please contact us at contact@naturaltwentytables.co.uk to discuss further.

What is the full size of the table?

The top arm rest area of the table is approx 4.5 inches deep (just under), plus another 0.5 inch for the ledge that holds the leaves. If you order a 3x3 foot table, the full sizing will be approx 3ft 10inches each way. Please make sure to accommodate this when sizing up your table! Of course add-ons will add more to this also.

Table height is 66cm from floor to top of the legs, and 80cm from floor to the top of the table. The table height can be adjusted at request otherwise this is the standard build.

Is there storage for the tabletop leaves?

At the moment we don't offer a storage solution. Simply laying the leaves flat when off the table is advised.
Who are NaturalTwenty?
NaturalTwenty is a project formed from the love of an amazing hobby. Table top gaming. Whether in form of quick card game or an epic turn based battle of heroic miniatures - our gaming lives could be made so much easier by simple things, such being able to 'pause' the game and cover it up for later without packing away - among many other things!
Having run a small gaming cafe, higher level gaming tables were something we'd been looking at for a long while. However, between building your own 'make-do' at the cost of materials and time, up to the flashy, all bells-and-whistles style options available at the top end of the market - there was nothing. A void. And so our small team of gamers/designers/great coffee makers/joiners started to plan, and plan they did!
Having built our first 'prototype' for testing in the cafe with a large group of gamers and RPG players, the experience of our productwent down a storm. Some people wouldn't dare eat at the table because it looked so nice - yet others couldn't wait to fill it with their mass of gaming pieces...