The COFFEE Table
Smaller, shorter, and perfect for those tighter spaces, but no lacking the usual build quality or options and attachments found in our gaming tables. Perfect for those looking to play smaller/standard size board games on a smaller scale table.
Spec it out...
The default size of our Coffee Table is 100x62cm internal, and 122x83cm external, and the cellar depth is appox 50mm. For bespoke sizes please contact us.
Size Guides
The coffee table offers an epic space on a smaller scale.
The internal cellar depth is 50mm when the leaves are on the table, plus 20mm for the arm rest depth when the leaves are off the table.
The total height of the coffee table by default is approx 40cm.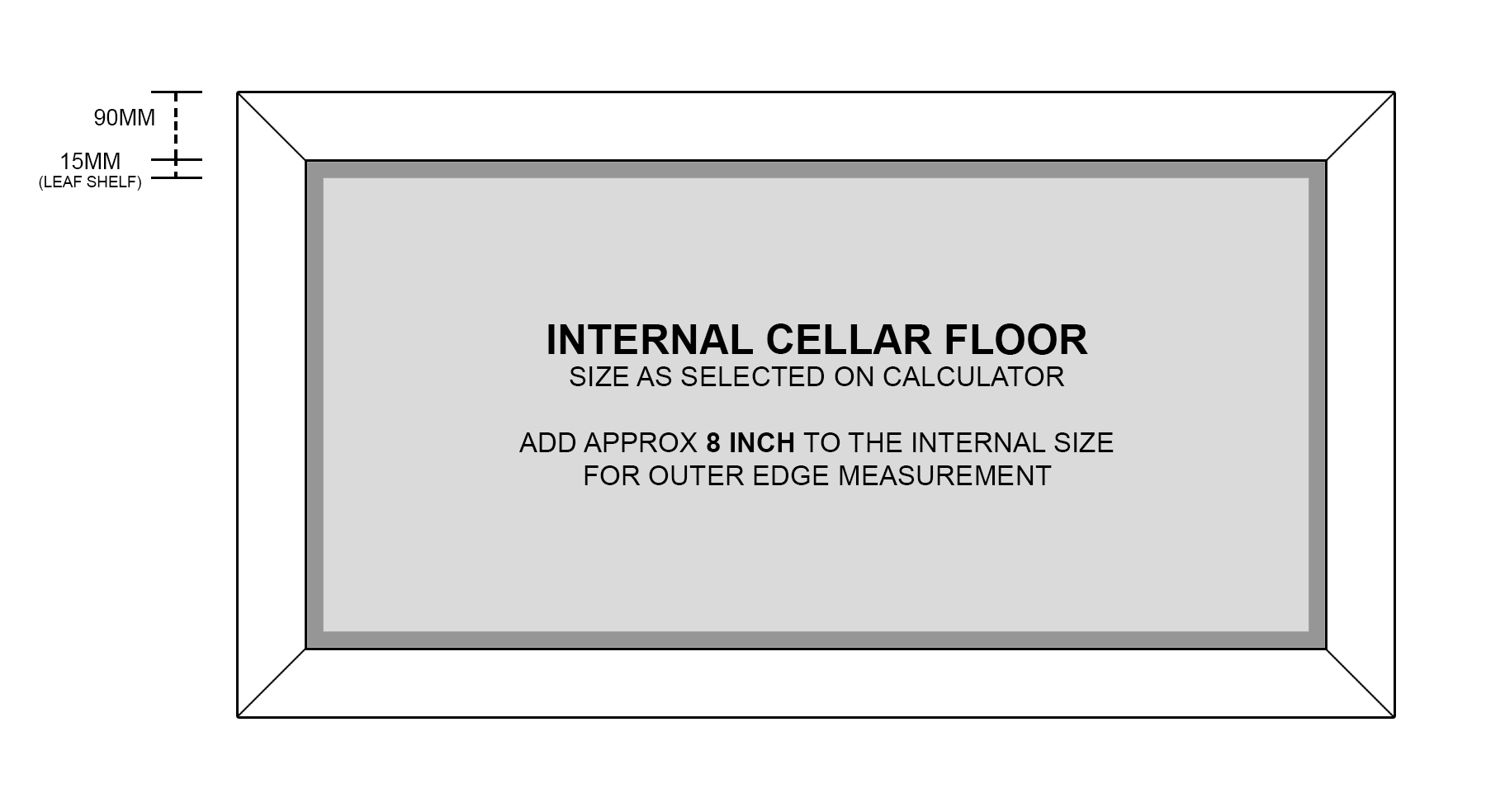 Flooring Options
For the flooring of our tables we offer the option to include a removable neoprene gaming mat from Patriot Games, or a fitted faux-leatherette.
The neoprene gaming mats are a high quality material, soft to the touch and when pressed will pop cards up off of the surface, making it easer to pick up those tricky cards and tokens. The mats are lined underneath with a grippy rubber lining so when inside the table they won't go anywhere. And in case of any unfortunate spills, the mats can be removed and run through a cool wash in a washing machine to bring them back to life.
The faux leatherette is a PVC material, so if waterproof and easy to clean, so these are fitted in place and no removable.
Both options are available in a range of colour options, or with the neoprene mats we can also have these custom printer (logo's, etc).
Top Coat Finishing
Unless painted, we always finish our tables with OSMO Hardwax Oil, or more specifically the Polyx-Oil in a Matt finish. This gives a - in our opinion - nicer sheen to the finish than satin or gloss would offer, and is a super durabile top coat to the hardwoods.
As well as the smooth to the touch finish we're left with, other benefits are:
+ Highly resistant to common liquid spillages such as water, juice, tea, cola and wine.
+ Saliva-resistant and sweatproof, suitable for children's toys (EN71.3).
+ Microporous, breathable finish which does not crack, peel, flake or blister.
Choice of Attachments
One of the great things about gaming tables are the use of 'attachments'. These offer useful aids for things such as cup or token holders, card stands, phone and tablet trays and many more to come.