Accessories for your Gaming Table
The only way to make your gaming better on one of our tables - accessorise! Take a look through our current offerings, but always check back as we'll always be adding new stuff!
Glass/Can Holder - £20
Holds all regular sized glasses, beakers and cans on the outside of your table - perfect for those long games and keeping up your hydration!
Wine Glass Holder - £20
Is there a better way to relax whilst playing a game than doing so with a glass of red by your side...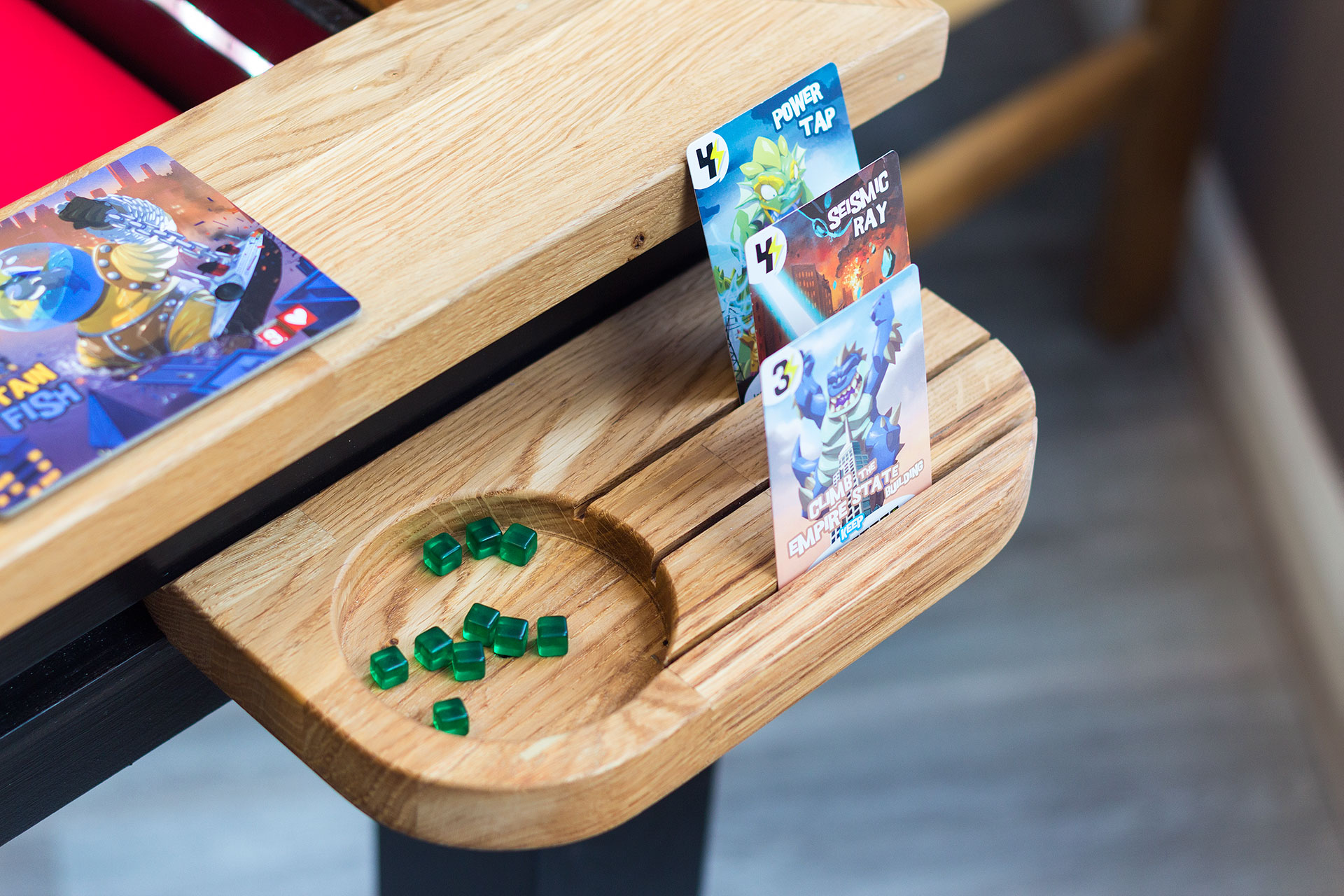 Token/Card Tray - £30
Offers somewhere to manage tokens and cards out of the way and off the tabletop.
Tablet Tray - £40
Gives you a solution for resting or standing your table at the side of the table. It also has access when standing for a charger cable to be plugged into the tablet.
Desk Space Extender - £40
For those needing a little extra shelf space (Dungeon Masters we're looking at you!), this accessory hooks on and gives you just that.