Dice Throne Boxes - NOW LIVE ON KICKSTARTER
Solid wood dice boxes for Role Players that give you a whole host of features for heading in to your game!
These will soon be coming to a Kickstarter campaign, but if you're interested in purchasing as an early bird then please get in touch. We're running a small limited production for photo and media purposes so will be available to buy for a short period of time before then.
Dice Thrones
Being a little OCD with our dice we decided to make something different. Having our dice lined up ready to play was super appealing so we got to designing seatings for the dice, that keeps them sat in place and ready to roll. The lid on the boxes feature a 2mm EVA foam layer than holds your dice in place during transit.
Magnetised Lid
When you're taking your dice box with you, everything is held in place using strong, rare earth magnets. The single and double set holders use 2 magnets, and the Quad/Quad XL both use 4 magnets. The magnets are countersunk and screwed into place, meaning they're easily replaceable if any damage occurs and won't come loose because of old glue!
Dice Tray
While open, the lid of your dice box also acts as a dice tray. This includes the single set box!
Tablet Stand
The Quad & Quad XL are both able to stand your tablet for using digital character sheets such as DND Beyond. The Quad is able to stand a tablet upright in portrait mode, which the XL allows you to place your tablet on its side in landscape mode.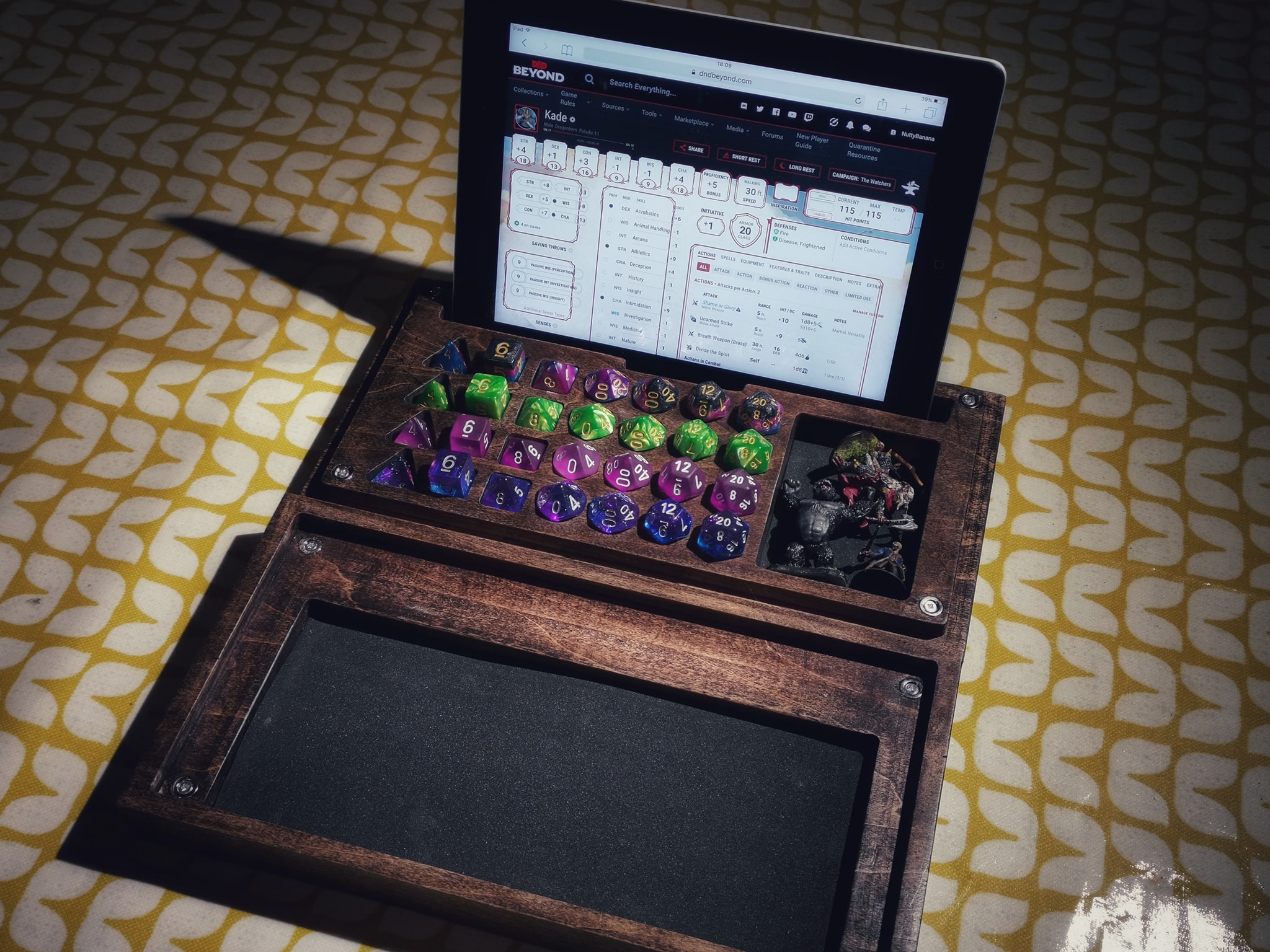 Miniatures storage (Quad XL only)
The extra width of the XL also allows you to store your miniatures. The space allows several heroforge 28mm characters to be stored safely
Woods and Finish
Our boxes can be supplied made from Tulipwood or Oak - both hardwoods. Tulipwood isn't has hard as oak and is better for use when painted or stained. We have 3 finishes available for Tulipwood - Clear, Dark Oak or Walnut wax finish. For Oak builds we stick to using Danish Oil, which seals, protects and brings out the natural colour and grain of the Oak wood.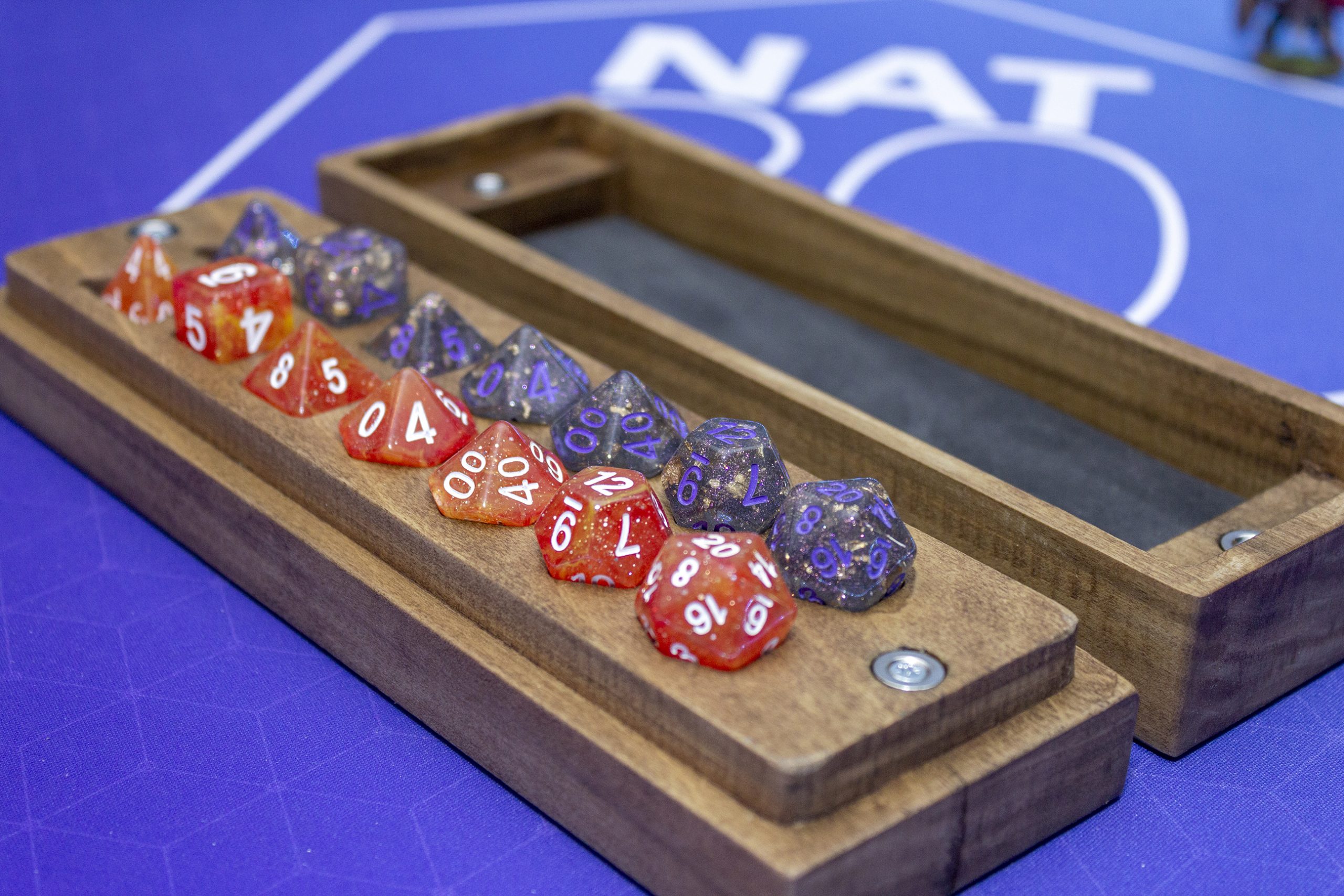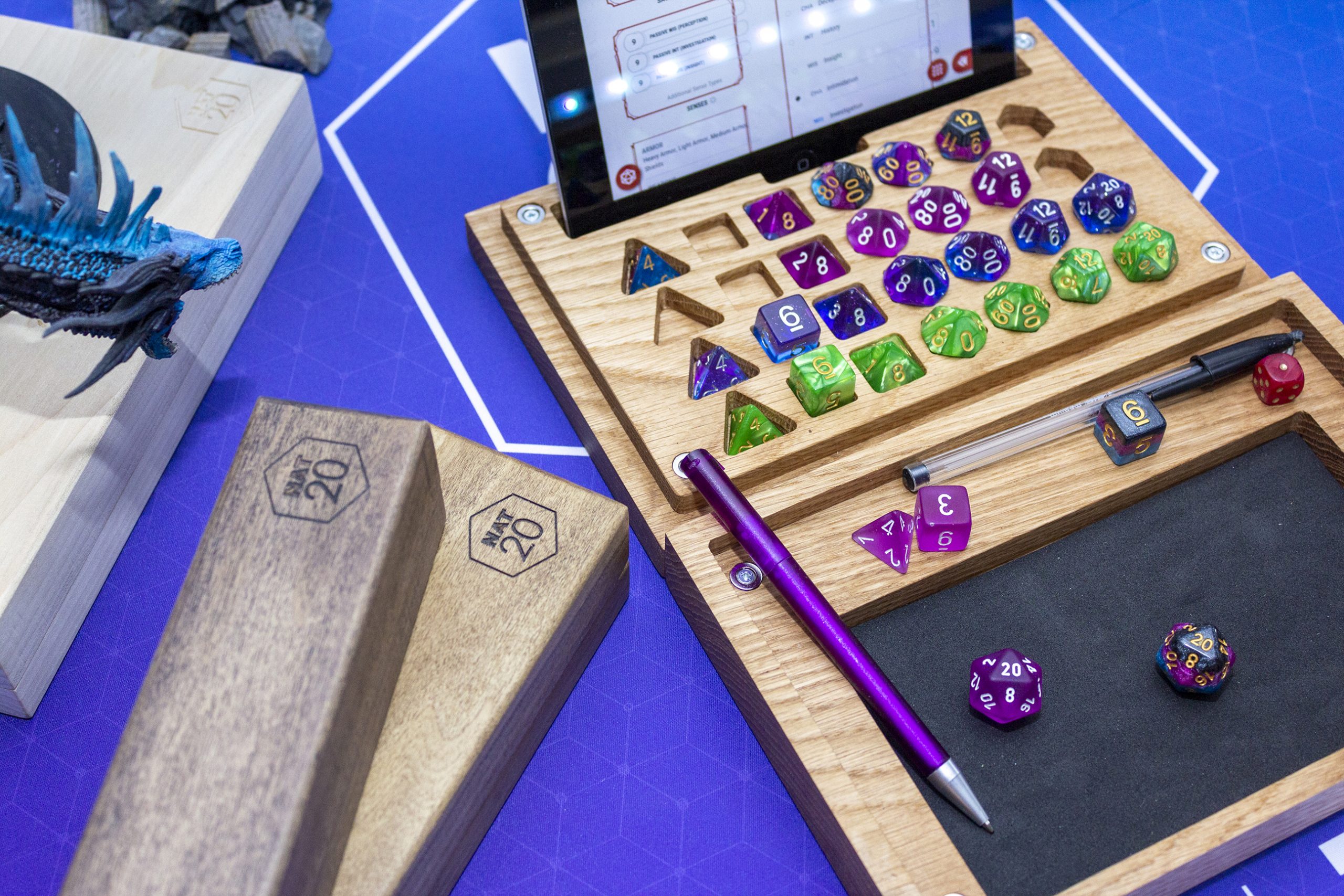 Pricing
Our prices are worked out based on the wood type/cost, CNC time, staining/finish (manual labour) and materials used (magnets, stain, foam). We cut, plane and create everything in house on our own machinery so the prices are as low as we can push.
Kickstarter - NOW LIVE
Head on over to our Kickstarter to take a closer look at these dice boxes, and if you like them feel free to join us and jump in with a pledge!
https://www.kickstarter.com/projects/nat20/dice-thrones-luxury-boxes-for-those-precious-dice/
Tulipwood Prices
Single Set: £20
Double Set: £30
Quad Set: £55
Quad Set XL: £70
Oak Prices
Quad Set: £70
Quad Set XL: £100